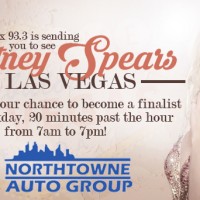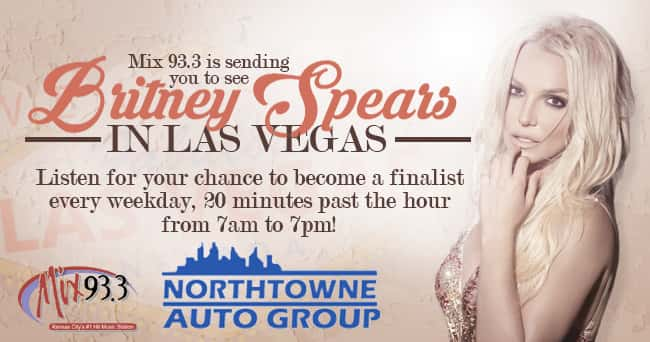 Mix 93.3 and Northtowne Auto Group want to send you to LAS VEGAS to see Britney Spears perform LIVE!
Listen every week day at 7:20am, 8:20am, 9:20am, 10:20am, 11:20am, 12:20pm, 1:20pm, 2:20pm, 3:20pm, 4:20pm, 5:20pm, and 6:20pm to become a finalist for the trip for 2!
Thanks to Northtowne Auto Group!