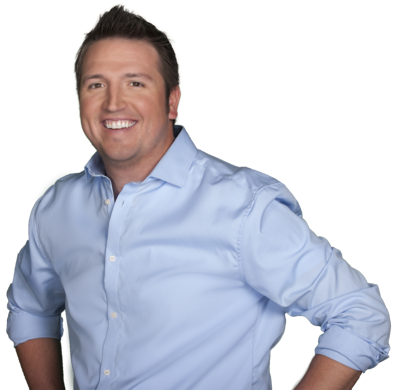 "You were hired because you met expectations, you will be promoted if you can exceed them." That's what Steve Serrano's mentality is. The young Kansas City born man has lived his life working towards his next goal.
Steve Serrano is the host of the interactive night show on Mix 93.3 weeknights from 7pm to midnight. His broadcasting roots stem from high school at Lee's Summit High where he excelled as the National Broadcast Student Journalist of the year. Serrano then graduated from Northwest Missouri State University in 2007 with a bachelor's degree in broadcasting and speech communications. In college, Serrano worked for the campus radio station KZLX 106.7 FM and was a sports anchor on the campus's news network KNWT. Serrano had his start at Mix 93.3 as as an intern during college. Serrano now works full time as the nighttime host, KMXV's Music Director, Assistant Program Director and Internship Coordinator and owns his own DJ/production company(Mix Entertainment Mobile DJ Service)
Nominated as one of the top business men under 30 in Kansas City in 2010 and in 2011 nominated for Kansas City Man of the Year by Connect in KC Serrano is well connected in the community, and works with various organizations such as Encourage Hope, American Red Cross and American Heart Association. When not working Serrano enjoys spending time with his wife and dogs.
Serrano is also getting his name back in the TV scene as he was recently named KCWE-TV co-host. But he does not stop with just Radio and TV he works with The Missouri Comets and FCKC as the in-game emcee. Lets also toss in he is the End-Zone DJ and Emcee for the KC Renegades.
Steve does it all, Radio, TV and Emcee!
Connect with him through Facebook and following him on Twitter at @SteveSerrano.
"Work Hard, Play hard"
Check out Steve's blog!