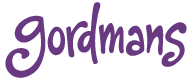 Guess the Gift Card to Win!
Gordman's is giving out gift cards just in time for the holiday season!
Each gift card is worth $10 to $50…but what's the catch? You have to guess the dollar amount CORRECT in order to win the gift card! Every day…we will have a different gift card amount!
If you guess correctly, you could WIN the $10 to $50 gift card to Gordman's! Good luck!